Embracing our Creative Drive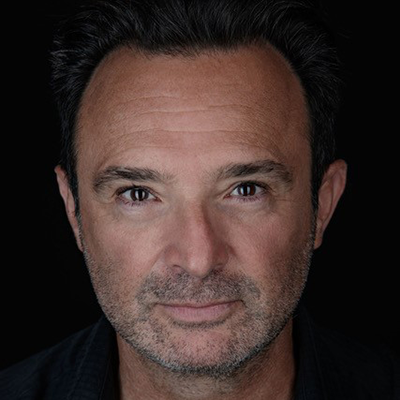 There is nothing worse than having an unquenchable thirst to create but having to wait for permission to do so.
Ever since I became an actor back in the late '80s, I have been creating work for myself and for others. Whether it was putting up plays, founding theatre companies or making indie films, waiting for permission never made much sense to me.
I think I was also keenly aware that exploring my own voice in self-generated projects is another way of becoming a better actor. The freedom to explore without the gun-for-hire pressure eventually allows me to bring more of myself to other people's work. As Miles Davis once said, "Man, sometimes it takes a long time to sound like yourself."
My first foray in the film world of not waiting for permission was directing/producing a short film in 2000 called Freedom Park shot in around Venice, California written and starring my brother Frank. Fab Filippo would do some boom operating for us, Jennifer Beals was our stills photographer and I somehow while guest starring on NYPD Blue convinced one of the camera operators/DP's to shoot it. Hollywood titans Frank Marshall and Kathy Kennedy opened up their account at a camera rental house to me as well. It was a beautiful reminder that when you take the initiative to create, overwhelming support finds you.
The desire to create also came from some pretty dark nights of the soul for me. I spent many a night in Los Angeles lying in bed awake, emotional and heartbroken that I was not getting the opportunities I felt I was ready for. ("If they would only come see my play!")
This heartbreak inspired the film Break a Leg, which I produced, played the lead role in, and co-wrote with my brother Frank in 2002. It is a black comedy about an L.A.-based actor who is willing to go to any length to book a job, including "breaking a leg" of his competition. I received a lot of funny looks at auditions when it started playing on cable. And countless nods of understanding.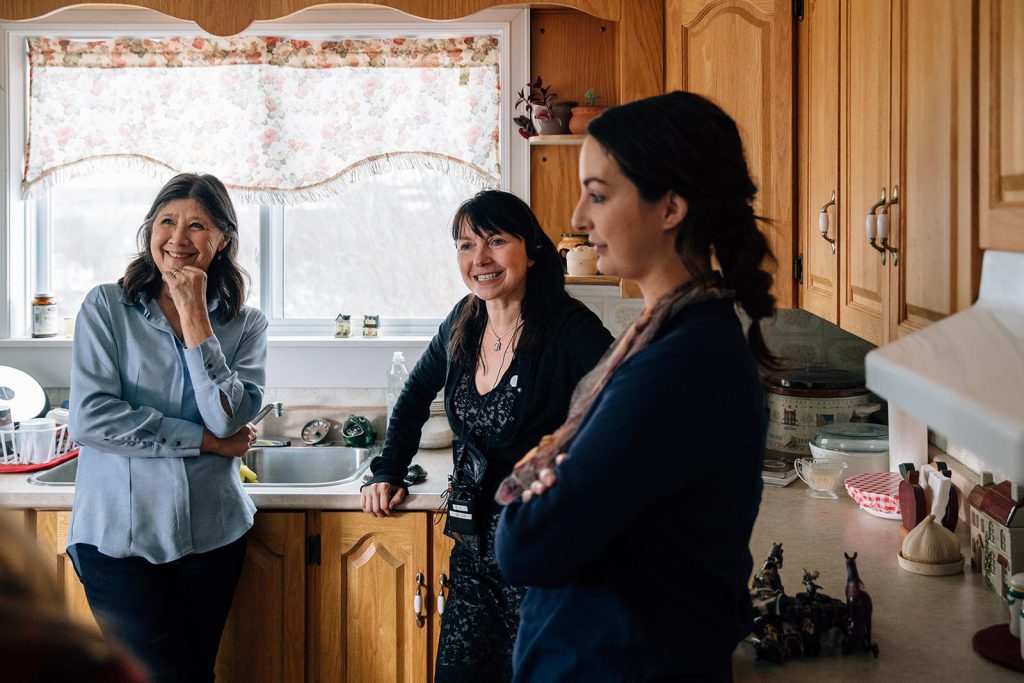 As it turned out, producing indie films became my training camp to becoming an on-set creative producer-for-hire on television movies, which I have and continue to love doing.
Producing and acting in the feature film Daughter (Amazon Prime, CBC Gem) turned out to be one of the most rewarding experiences of my career thus far. A true labour of love. Initially written by Anthony Shim as a one-act play, it is the latest project we developed out of the Railtown Actors Studio in Vancouver. Daughter opened the B.C. Spotlight at the Vancouver International Film Festival (VIFF) in 2019 to over 600 people. The feeling I experienced during that incredible night of community was only matched by the collaboration and support we experienced during the making of the film.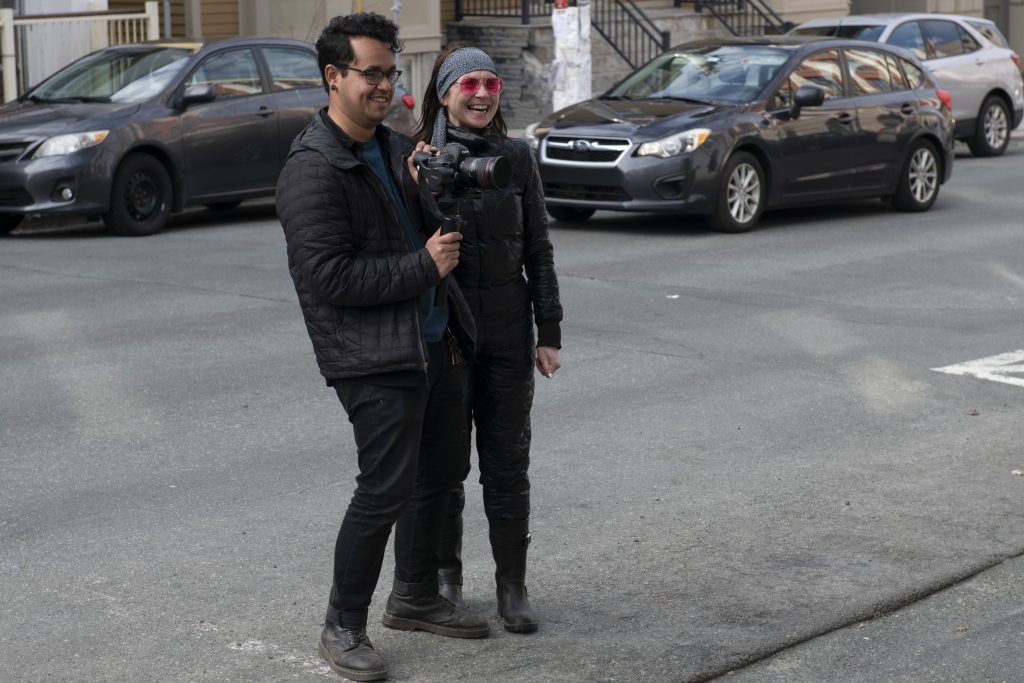 I have always been curious about the creative drive within ACTRA performers across the country. A number of performers are finding ways to optimize their voices on both sides of the camera. Hailing from Newfoundland, Ruth Lawrence, who directed the series The Adventures of Gay & Lou, recently starred in the feature Under the Weather and guest starred in Hudson & Rex, also recently stepped behind the camera to direct her debut feature Little Orphans.
Following 15 years of steady acting work, Ruth noticed the parts available to her began to dwindle. For Ruth, being a filmmaker means she can tell the stories she is interested in seeing on screen: "I had already done some writing for theatre, I had directed some professional productions, and I had taken a number of filmmaking classes and workshops through NIFCO (Newfoundland Independent Film Makers Co-Op) and the St. John's International Women's Film Festival. My very first film was hard as it took me over three years to finish — and it was only three minutes long! I knew I had to become a more efficient creator if I wanted to keep doing it." Ruth acknowledges that producing is a tough gig: "You are always last to be paid, if you ever get paid," but also goes on to say, "I love storytelling. Its power to bring a community of people together to experience (stories) together is magical….All of the creative elements come together in film…"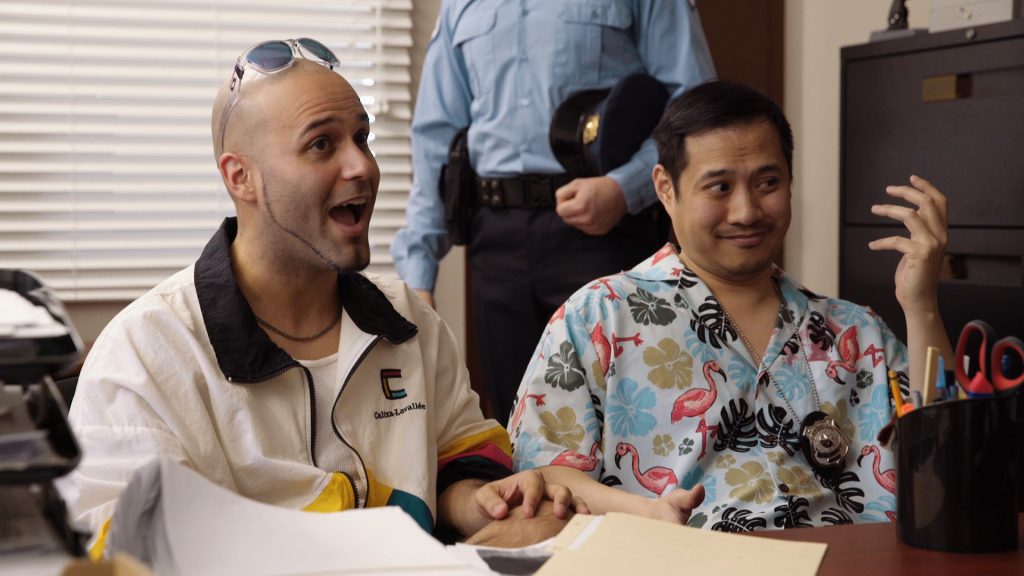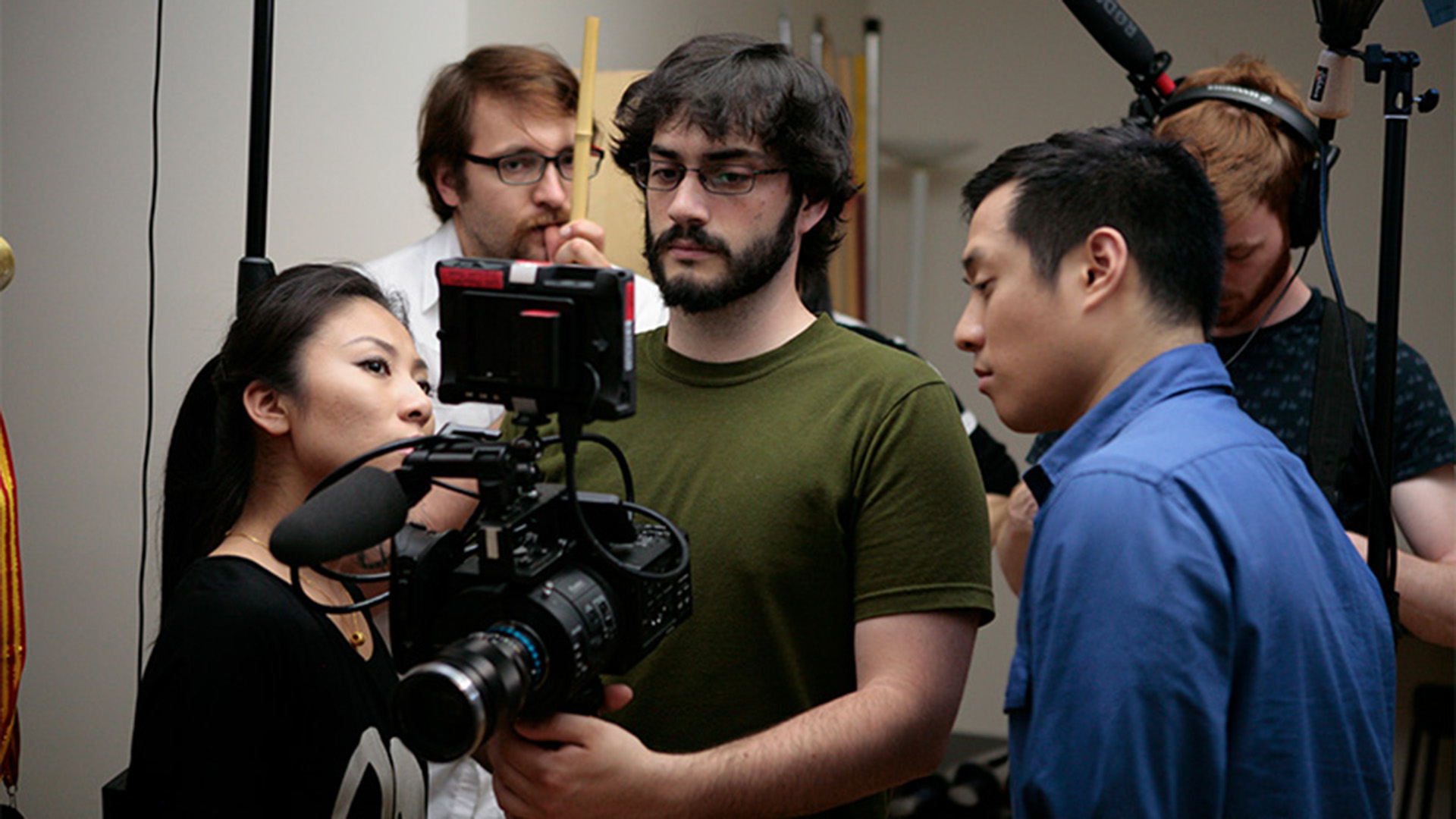 Montreal-based actor, stunt performer and fight choreographer Fred Nguyen Khan, whose credits include Outriders, Transplant and Street Legal, says he is addicted to comedy and martial arts: "Unless I am doing mo-cap work, I do not get a chance to professionally use my martial arts experience as often as I would like. This is why I love making my own projects where I can control the action design. I get to control the timing and musicality of a fight scene. The same applies to comedy, which is why most, if not all, of my content is a mix of action and comedy."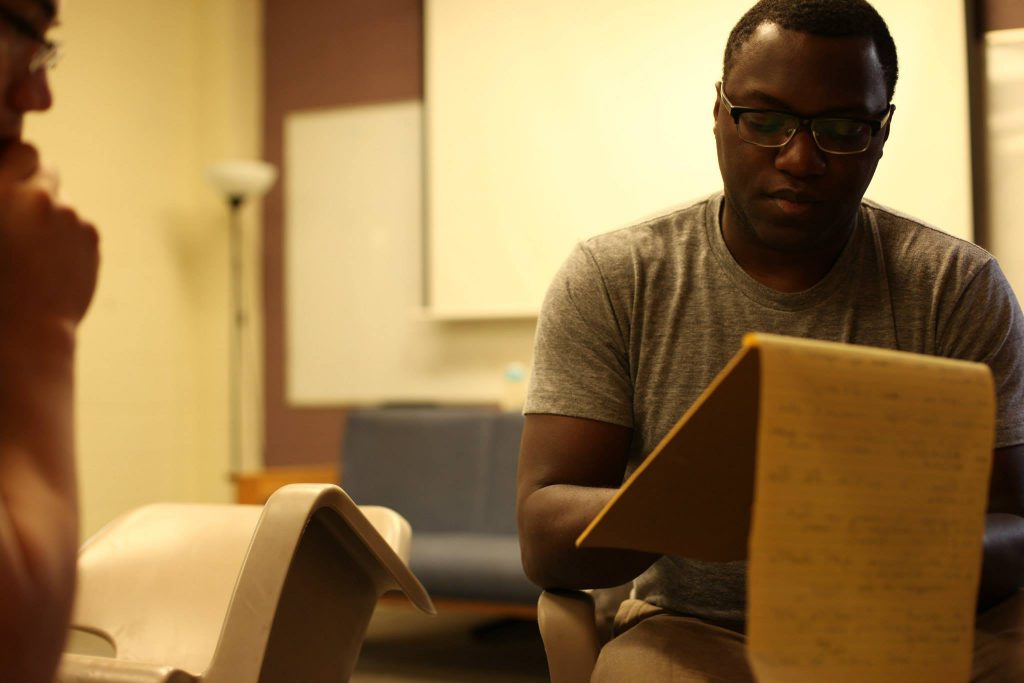 Omari Newton says he feels lucky when he lands an acting gig. His credits include Corner Gas Animated, Continuum, and ReBoot: The Guardian Code. Omari also says he likes to be in a position where he has more creative control: "Sometimes show business feels like a series of exclusive parties that I am not invited to. When I am lucky enough to land a gig, it feels like my name was somewhat arbitrarily added to a party guest list, which is always a nice feeling. Though I enjoy myself while I am at the party, I know it will end soon (they all do), and I try not to get tossed out while everyone is still dancing. Creating my own work is like throwing my own party — I get a say in who is invited, what music gets played, and who gets to stay. Sure, my party will end eventually (again, they all do), but at least I got to dance with my people – to the tunes I selected – for a little while."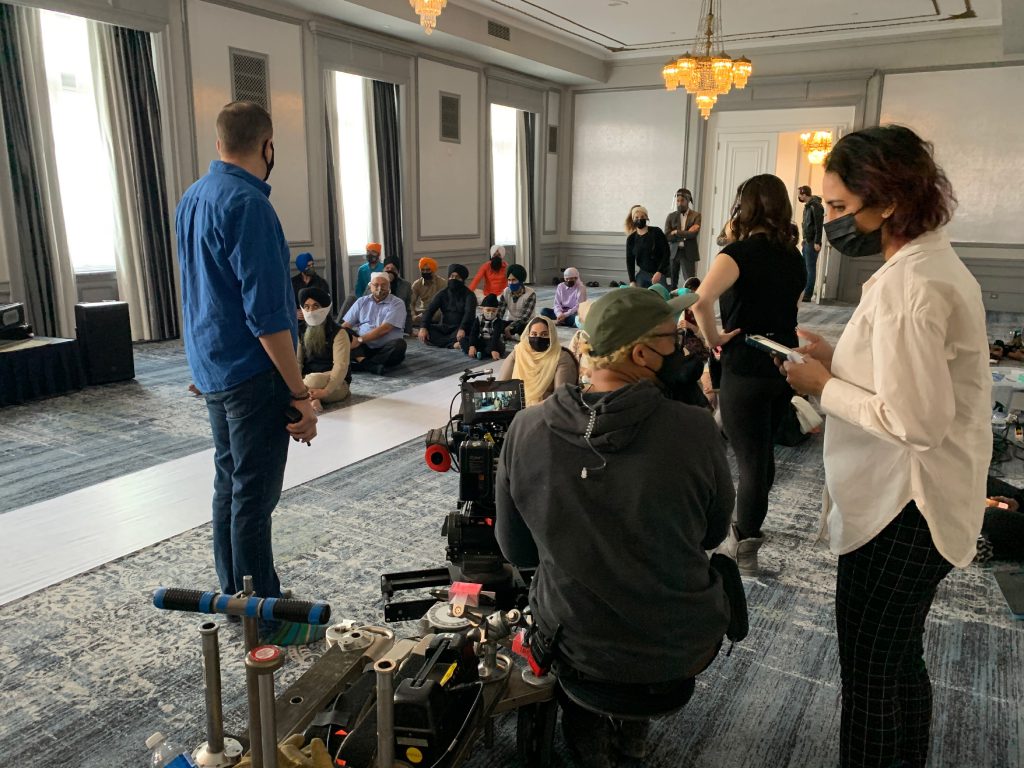 Agam Darshi agrees that embracing our creative drive provides us with an empowering experience where we get to control the narrative: "To have an idea and see it through to the end is a powerful gift you can give yourself." Her acting credits include Sanctuary and The Flash, and she is the (first-time) writer-director and star of the dramedy feature Donkeyhead, shot in Regina, Saskatchewan. "Creating my own work brings joy and meaning in ways that, sometimes, acting cannot. I create to give all of myself an opportunity to express myself and to be heard."
Though Agam's creativity is driven by desire and passion, frustration motivates her too: "I believe the media in the West does not accurately reflect the world in all of its beautiful diverse colours. I create because I want to see more diversity on screen."
Another actor turned writer-director is Anthony Shim, also the producer of the aforementioned feature Daughter, says: "Creating has become such an integral part of my existence." His performance credits include 21 Thunder and The Man in the High Castle. One of Anthony's hardest — but most rewarding — creative experiences has been working on his second feature film, Riceboy Sleeps, which he is currently completing: "I had a portion of the film take place in South Korea and we shot in this small town that my grandfather was born and raised in. It was impossibly challenging, stressful and terrifying, but ended up being one of the most magical and rewarding creative experiences I have ever had. I felt like the movie gods were really looking out for us. And now it's captured on film forever!"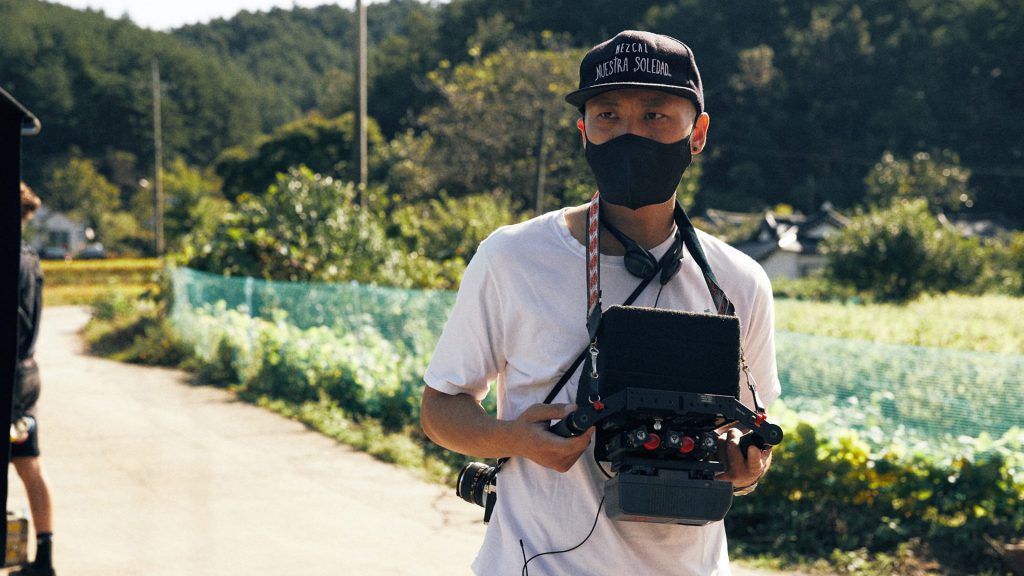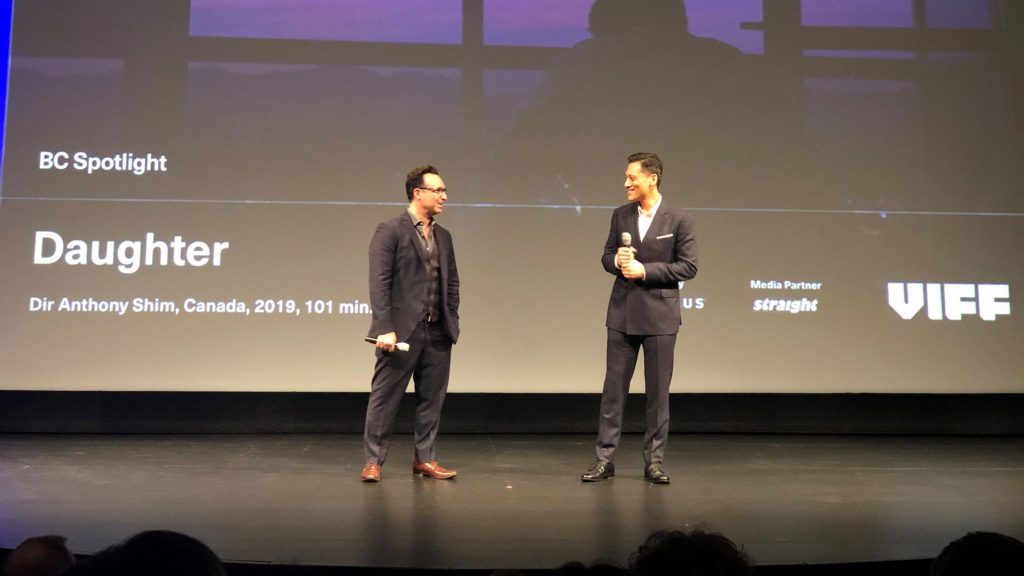 "I wouldn't know how I would process anything that happened to me, if I couldn't turn it into art," says Fab Filippo, who most recently co-created, wrote and directed the critically acclaimed CBC and HBO Max dramedy Sort Of. Inspired to explore his creativity, he started writing for two reasons: "When I was young there was a person who believed in me and made me feel like what I had to say was worth something. Whether it is a parent or a friend, these people in your life are essential." Reason two was when Fab started acting professionally (like many of us), he did not like the feeling of waiting to get to work: "Personally, I need to work or I am unrooted. I discovered writing and it was something I could do without anyone having to give me permission to do it. I could just go to work every day, by myself if I had to, and get better and better at it. It made me feel like I had agency"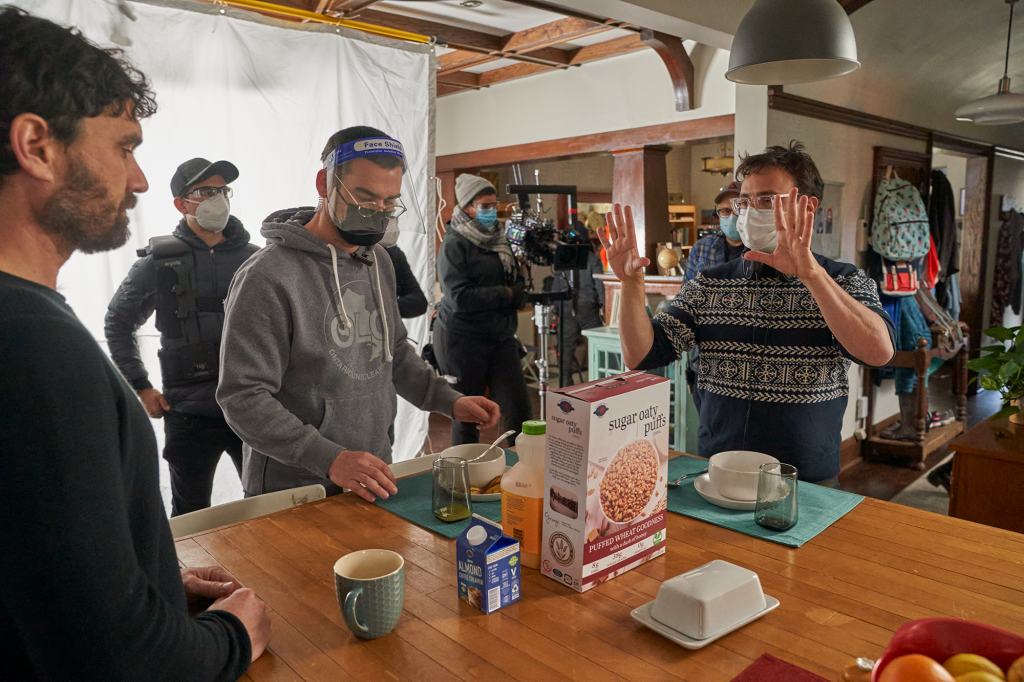 According to Julian Black Antelope, if you live in Alberta and want to work in the business, you have to be versatile. From acting to writing, directing and stunt work on productions such as Prey, Hold the Dark, Tribal, Joe Pickett, Hell on Wheels and the much-anticipated Grendel, Julian pretty much has all the bases covered. He describes his recent experience of being a creator and showrunner as: "Taking an idea and manifesting it into a reality, which became my first television series, Secret History. It wasn't easy. It has been a torch I've carried uphill for no less than 10 years. But my persistence (mostly stubbornness) paid off because now I'm going into my second and third seasons, with more projects on the way. Creating content is especially rewarding as I often find it's an unconscious extension of myself — my psyche. Sometimes it's exorcizing demons to make change for personal growth, while other times it's creating the 'world' I want to see. Speaking as an Indigenous person, creating for me means I am in the driver's seat — putting Indigenous talent in front of the lens and in key production positions."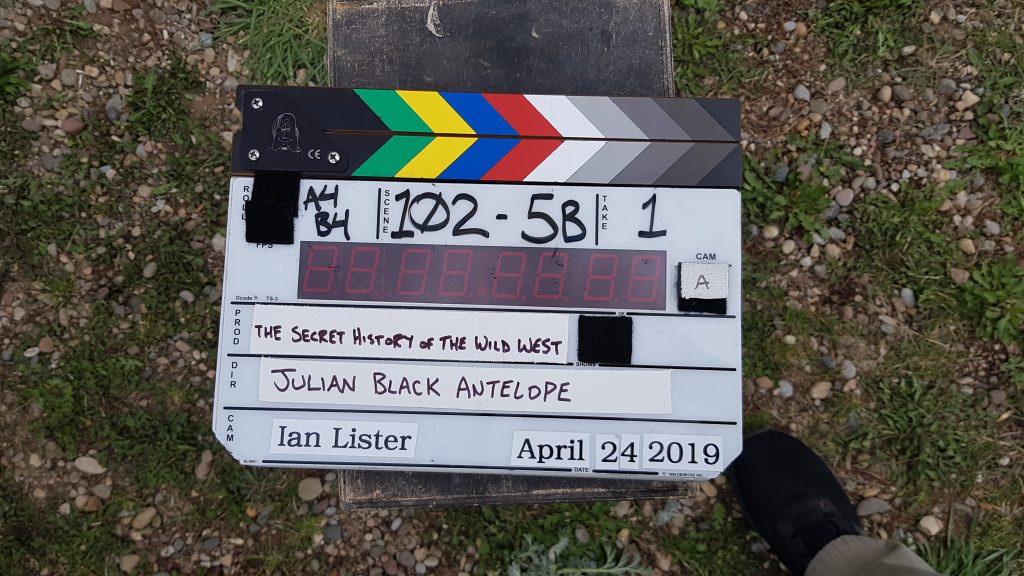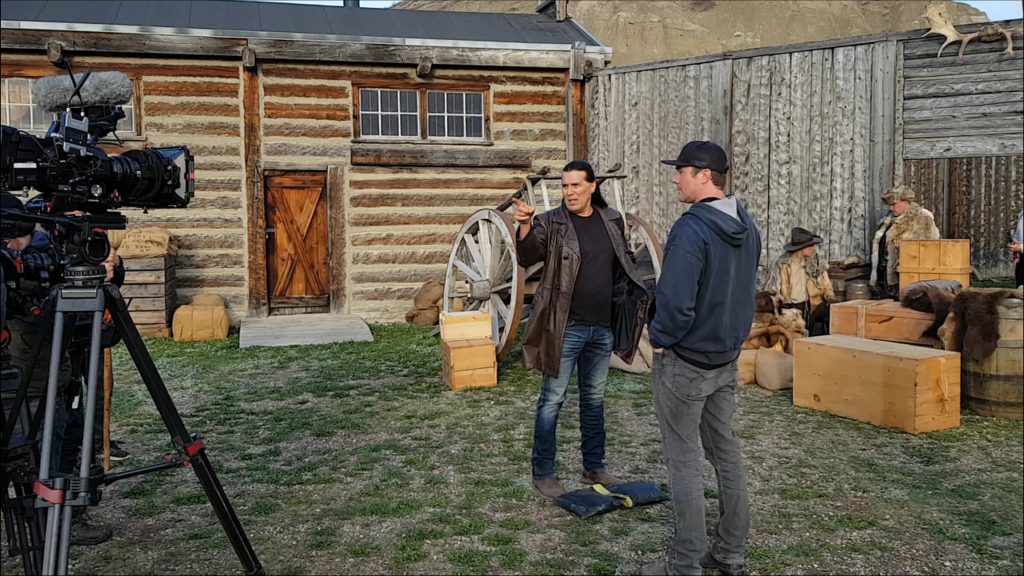 Julian also believes being creative is a natural mental state to be in: "I see it as a workout for your soul. We see it in our children who are always in a creative state of mind. I mean, have you ever heard of a child who doesn't want to colour and draw the world around them?"
I couldn't agree more with Julian… and all the others for that matter. Storytelling is a major part of our DNA. Creating our own passion projects fuels our greater purpose and commitment as artists. Purpose is everything. Purpose that inspires a commitment to explore, to "know thyself" and find our voice while serving a story. I believe creating promotes our overall well-being while bringing us closer to finding ourselves. For us, what better way than through the work.
If you can, avoid the temptation to make that last audition – or the next audition – the primary focus of your artistic journey. Keep picking up that colouring book. We became performers because we have something to say. Say it. We're listening.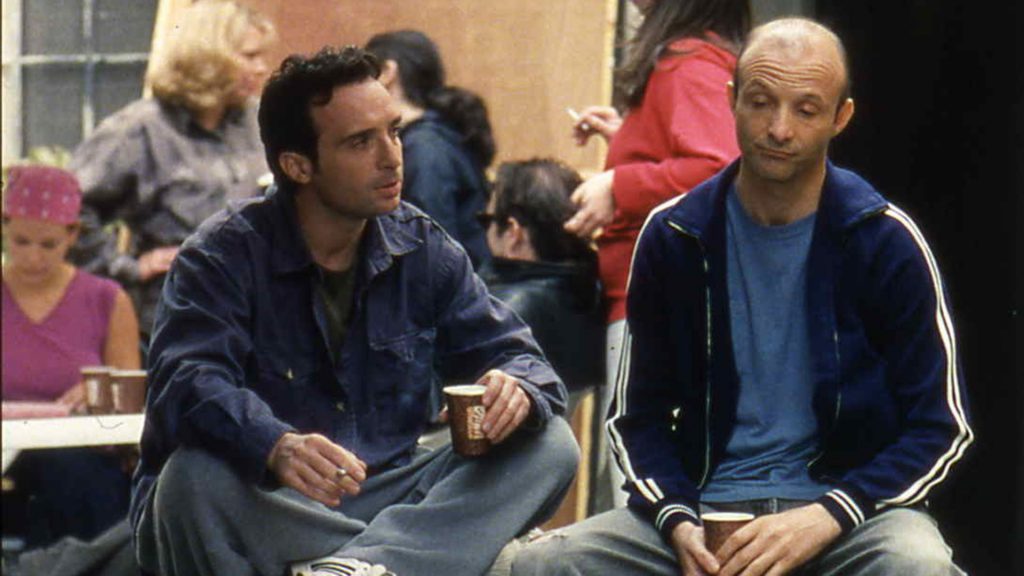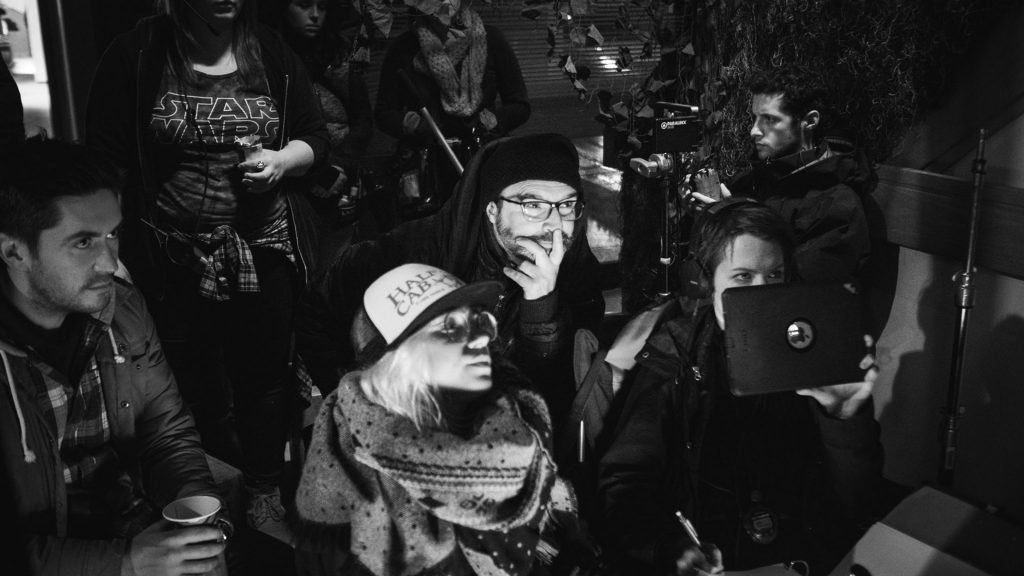 John Cassini is an award-winning actor, a producer and one of Canada's sought-after acting coaches. He is a Lifetime Member of the renowned Actors Studio in New York and is the Artistic Director and Co- Founder of Railtown Actors Studio in Vancouver, B.C., now in its 10th year. John's credits span from Hollywood big-budget films to indie productions. In 2018, John was awarded the Vancouver Film Critics Circle Award for Achievement and, in 2020, he won the UBCP/ACTRA Award for Best Lead Actor for his performance in Daughter. John serves as the UBCP/ACTRA Vice President, is Chair of the Principal Performers and the Performers who Create Committees as well as the Member Education program. John was born and raised in downtown Toronto, and loves living in Vancouver, which he now calls home. He remains an eternal optimist evidenced by remaining a die-hard Leafs fan.