Spotlight on Juanita Peters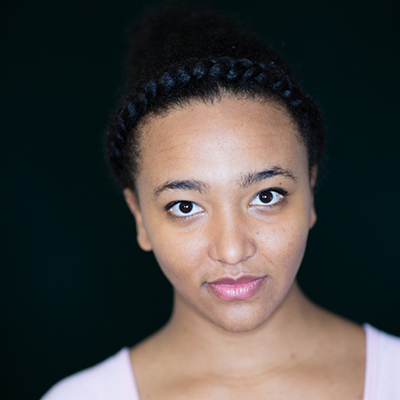 In conversation: Juanita Peters and Koumbie
This year our union has named Nova Scotian member, Juanita Peters, ACTRA National Woman of the Year. Juanita was a journalist in the 80's and 90's and has countless film and television acting credits. In recent years, Juanita has expanded her creative interests into directing. She has directed shows like Diggstown and Studio Black, and, last year, directed her first feature, 8:37 Rebirth. Juanita is extraordinarily passionate about creating change in our industry.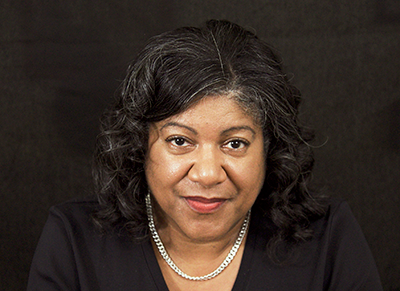 Koumbie: You've been an ACTRA member for 20 years, how would you say the industry has changed over the last two decades?
Juanita: The acting world I started in is so different from today. I like to think I had something to do with that, especially in the Maritimes.
Educating agents and professionals about what a director might really want [in casting performers] was quite the task. Just because the script doesn't say "Black," "Asian," etc., doesn't mean they can't be considered. Is the actor promoting milk or phones, the Internet, etc? We do that. Is the role for a doctor, a lawyer or a mother? We do all those things too. I actually had to say this to have people think differently about who they were sending into auditions.
A director wants their product to look authentic. Give them choices.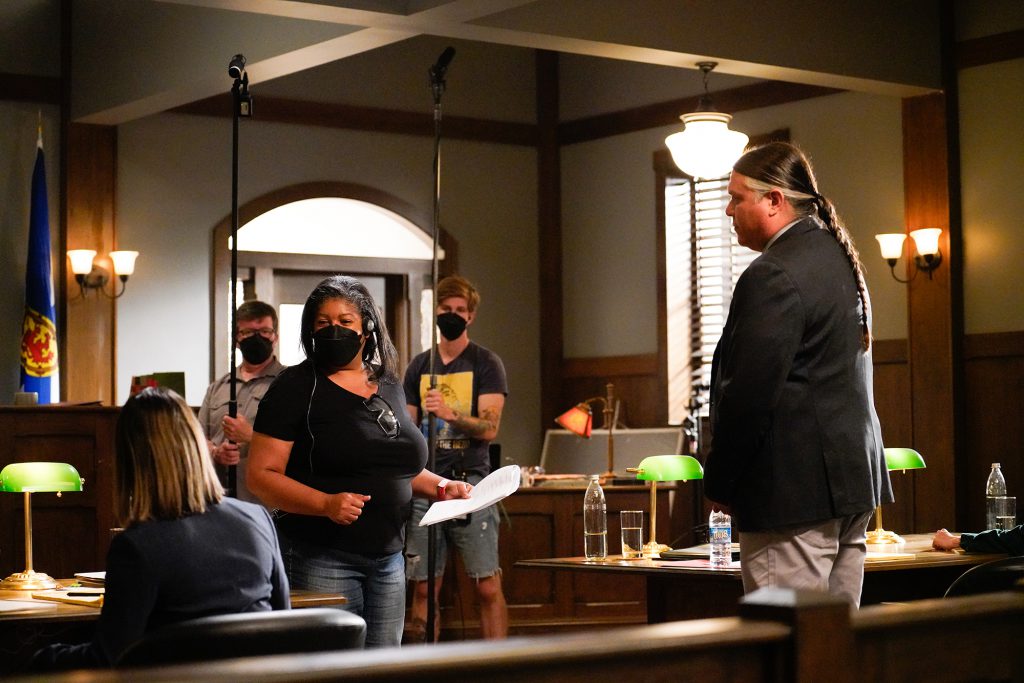 K: What piece of advice would you give yourself when you were just starting out?
J: I would tell myself to continue trusting my instincts.
There have been so many instances in my life where I've thought of something, even penned it, and it came out later by a bigger engine. Most people might get upset, but I thought "yeah, I knew that was something special."
I've also absolutely loved what those creators were able to do with it. I would tell myself to not give power to fear that it won't be good or that it won't be good enough.
I would tell myself to "enjoy the journey." That's what it is. A journey that will take you up and down and around. You have to trust that all of it will have value in the end and enjoy the ride.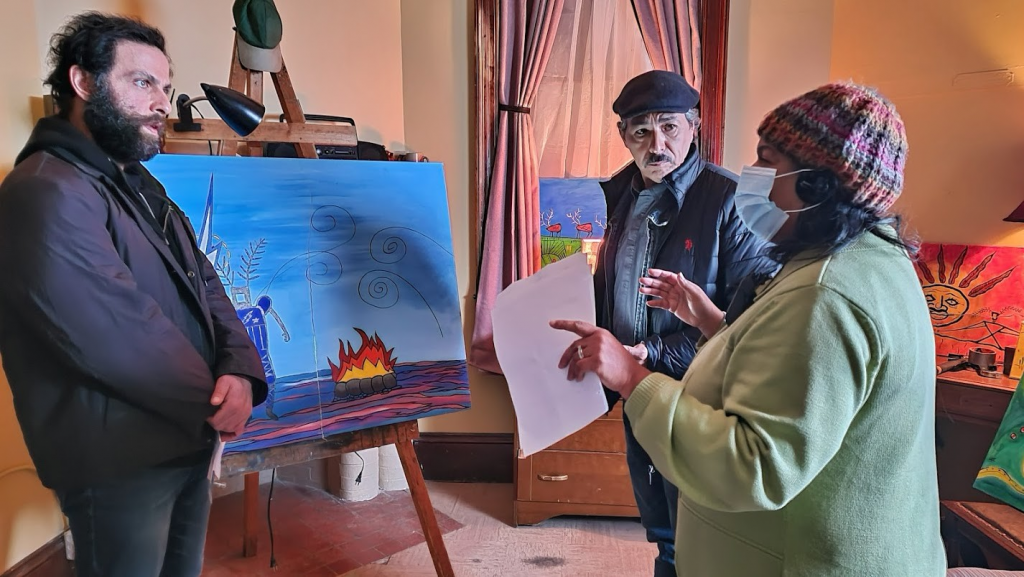 K: What role do you think had the biggest impact on you and your career and why?
J: I'm not sure one thing in particular has impacted me and my career. I would say it has been a series of things, including the people I've met, and stories I've heard from family and friends.
There are also those moments in life where you take a chance and walk through a door that you have no idea is going to have an impact on your future. But people are the reason why I do what I do. I've always been interested in human nature and all the complexities.
I could live without a lot of things, but I know I could not live without people, engagement, conversation, possibilities.
K: What do you see as the biggest barrier to Black women in the industry today?
J: The only barrier is and always will be the "gatekeepers." As women, we have to find ways to tell those important stories from our perspectives and on our terms. As Black women, we have so many barriers. Perception is just a small part of that. Producers can't always see the value in our stories or how they will resonate with others, because it's not their world. We need more female producers in decision-making seats.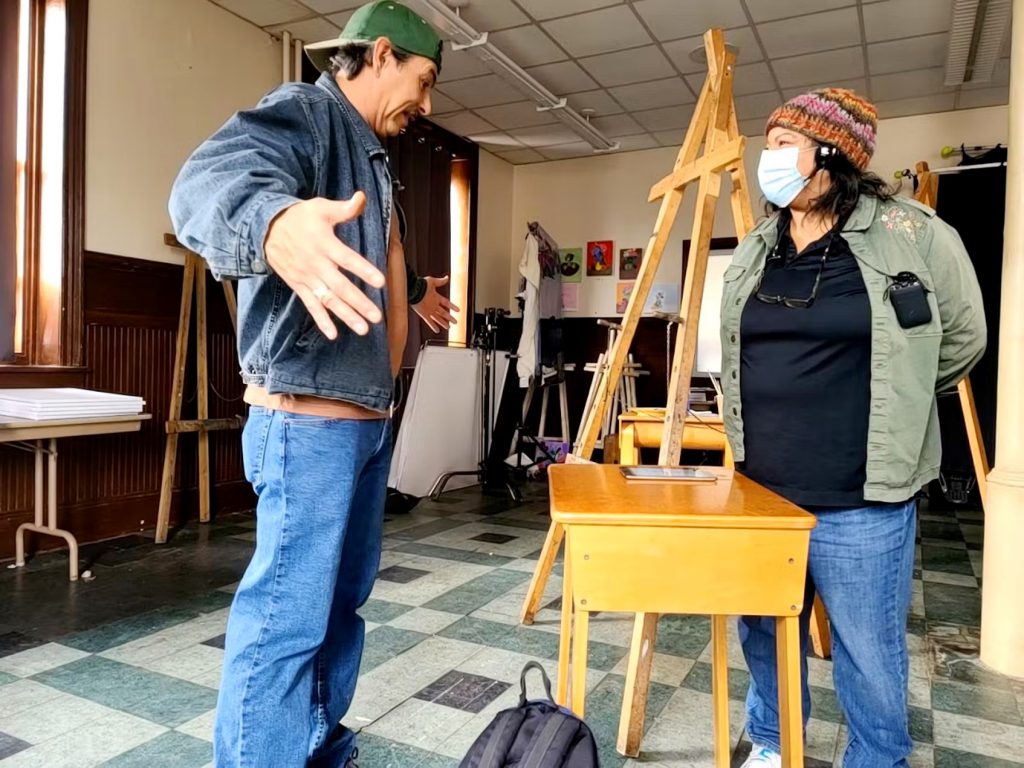 K: Did you have any mentors over your career? What role do you see mentorship playing in our industry?
J: I've had so many mentors in my career, but I have to say filmmakers like Sylvia Hamilton, Lulu Keating, Doug Pope, and Thom Fitzgerald were the very first people who invited me into that circle of artists. These mentors made you feel safe.
True mentors give you the space to investigate what "you" can do. They guide you in a way that is supportive to your creative growth so you can feel confident in your choices and direction. Mentorship is key. Find that person you trust, who can help guide you. Even if it's a phone call.
K: What's next for Juanita Peters?
J: My mother asks this every year but with a different inflection than most people. She thinks I'm too busy, but I think it's more fun to do new things rather than just think about it. Yes, even at my age, my mom is still a huge supporter and source of inspiration (smile).
I've got a few projects in the percolator and I never say no to new adventures.
An ACTRA member for 20 years, Juanita Peters has performed in over 30 films and television series, including Sex & Violence, Forgive Me, Splinters, Hobo with a Shotgun, Cloudburst and the Emmy-nominated Homeless to Harvard. Juanita's director credits include the CBC Television series Diggstown and Studio Black, and the feature film 8:37 Rebirth. For more than 15 years, Juanita served as a journalist and news anchor in the Maritimes and hosted four seasons of the CBC documentary series, Doc Side. Juanita is a founding member of Women in Film and Television (Atlantic) and Nova MultiFest, Atlantic Canada's newest multicultural festival. She has served on the boards of Women In the Director's Chair (WIDC), Playwrights Atlantic Resource, Matchstick Theatre and the Robert Pope Foundation. In recent years, she has worked for the Council on African Canadian Education and also as Knowledge Lead for the Home for Colored Children Restorative Inquiry.
Koumbie began her acting career on two of Halifax's longest-running TV series, Mr. D and Trailer Park Boys, and has expanded her creative interests into directing, writing and producing. She directed her first feature-length film, Bystanders, in April and has won several awards for her short films. Koumbie is Vice President of the ACTRA Maritimes Branch Council.