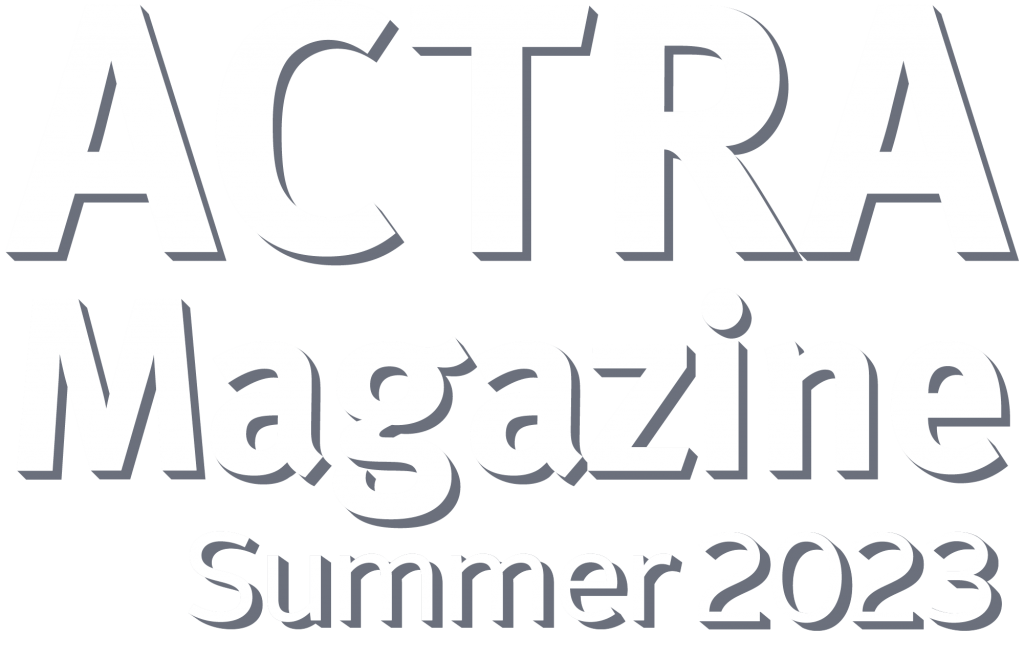 Catch up on the latest stories from your union!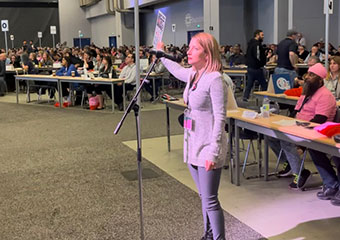 ACTRA takes lockout fight to CLC Convention
-
By Eleanor Noble

ACTRA's small but mighty delegation took the Canadian Labour Congress convention by storm – gaining new allies in the labour movement across Canada.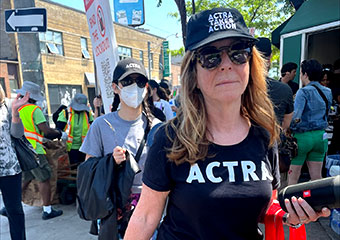 Solidarity Superpower!
-
By Marie Kelly

National Executive Director Marie Kelly explains how we are tackling the most important issues facing ACTRA today, why the battle for victory is in front of us and how we will win it.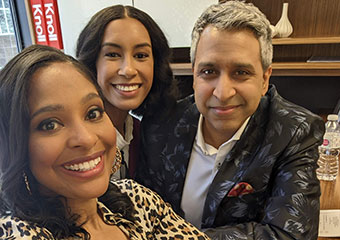 CAPITAL GAINS: How Ottawa became the capital of holiday movies
-
By Teri Loretto

Holiday movies can be predictable and even formulaic…but each is unique in its approach creating the holiday spirit. From bake-offs to time travel to drunken letters to Santa that come true, the endings are always happy.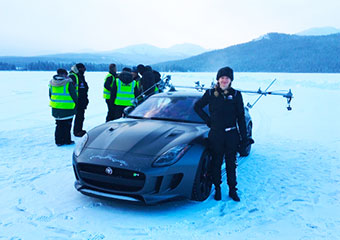 ON THE SPOT: ACTRA performers who bring big brands to life
-
By Heather Allin

Read how and why performers feel commercial work is a unique type of acting where you really need to understand exactly what the client is looking to achieve – and the importance of doing it perfectly in a short period of time. They also share their favourite commercials of all time!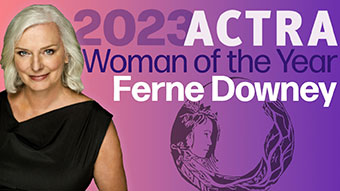 FERNE DOWNEY: 2023 ACTRA National Woman of the Year
-
Ferne Downey shares why one of the greatest joys in her life has been to play a part in ACTRA's evolutionary growth as a progressive union.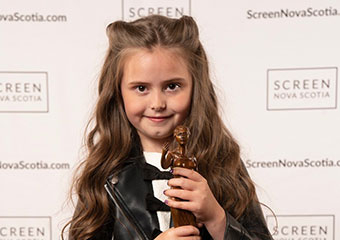 Applause!
-
We celebrate our members' recent achievements: winners of the Canadian Screen Awards; the ACTRA Awards in the Maritimes; the 2023 ACTRA Awards in Toronto; the Leslie Yeo Volunteerism Award Winner; UBCP/ACTRA Woman of the year, GGPAA 2023 winner Paul Sun-Hyung, and more!
We remember Len Birman, Doreen Brownstone, Patricia Hamilton, Gordon Lightfoot, Thomas Peacocke, Gordon Pinsent, Red Robinson and Samantha Weinstein.